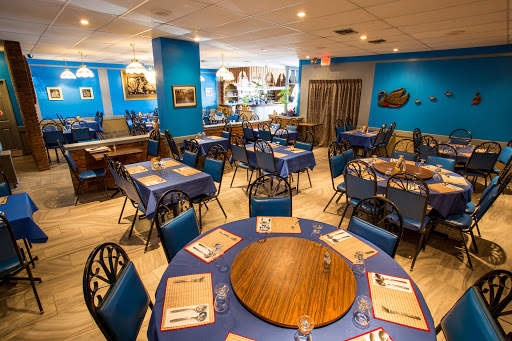 You will find many Thai restaurants in the world with this name, or incorporating it in their name, because the sala is particularly important in Thai culture. It represents the openness and sociability, warmth, love of beauty and fine taste so characteristic of the Thai people. So what is a sala? It is an outdoor pavilion built expressly for people to have a beautiful place to meet and spend time together. In its highest expression it is a spiritual "classroom" where all people can come together to grow and learn from each other.
At Sala Thai Cuisine, this is our wish as well. We welcome you to come through our front door and into the warmth of our little piece of the Country of Smiles. Bring your family, your friends and people with whom you wish to spend time together, to really get to know them better. Our fresh food, prepared for you with the authentic spice and artistry only a real Thai chef can bring to the table, will warm and delight you. Seafood, meat, chicken, vegetables, grains and real Thai herbs refresh you or warm you as needed.
Forget your daily running around. At Sala Thai we want you to stop and give yourself time to enjoy Thai food like you've never tasted it before. Let us bring back the nostalgia of your adventures in Thailand, or transport you to Thailand if you haven't been there yet, in every dish and every deliciously sour, sweet, salty, or hot mouthful. Do you like to sweat when you eat? Let us amaze you with our authentic very-spicy flavours! If, on the other hand, you prefer to tread lightly on the chilli pepper, we will lift you up and carry you softly through our garden of exotic flavours.
You are our guest at Sala Thai Cuisine. We strive to make you feel more at home here with us than you do even at home! Slow down, bring your friends and family, and spend real time together with our authentic Thai food.
ขอให้เจริญอาหาร!
Bonne appétit !